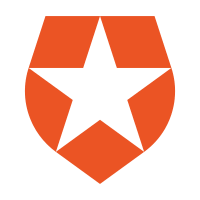 Auth0 ID Provider
Add Auth0 authentication to your Enonic XP installation
Authenticate your users using Auth0 services. This ID Providers handles log-in, sign-up, reset password, single sign-on, validation rules and Gravatar profile retrieval. The interface is based on Auth0 Lock widget, configurable through the ID Provider configuration.
Releases
Bug: Handle invalid/obsolete states

Compatibility:

Bug: Fixed redirection URL (Required by Enonic XP >=6.10)

Compatibility:

Migration: Support Auth0 2018 API

Compatibility:

Feature: Help texts in ID Provider configuration
Bug: Handle rule exception on valid SSO

Compatibility:

First release

Compatibility:
Get Auth0 ID Provider application
Get 5 days free hosted version of "Auth0 ID Provider" application for Enonic XP.
To install and run this app, you will need a running instance of Enonic XP. The app can be installed in several ways.
Install from XP
Applications from Enonic Market can be installed directly from the "Applications" app in Enonic XP.
Install with toolbox
OSX/Linux
Windows
The install-app tool installs an application on all nodes. Remember to replace <username> and <password> with your admin login credentials.